The Caring Hearts at Bedok Care initiative continued its mission, this time with a visit to a special set of individuals from THK Bedok Radiance SAC. We set off on a bright Saturday afternoon visiting elderly residents in need with bags filled with adult incontinence supplies in hand 🙂
We divided ourselves into different teams and headed towards the blocks which we assigned ourselves to!
So our first stop to meet at one of the rental block with everyone for a short briefing before we start! And here we go! Very excitedly! 😀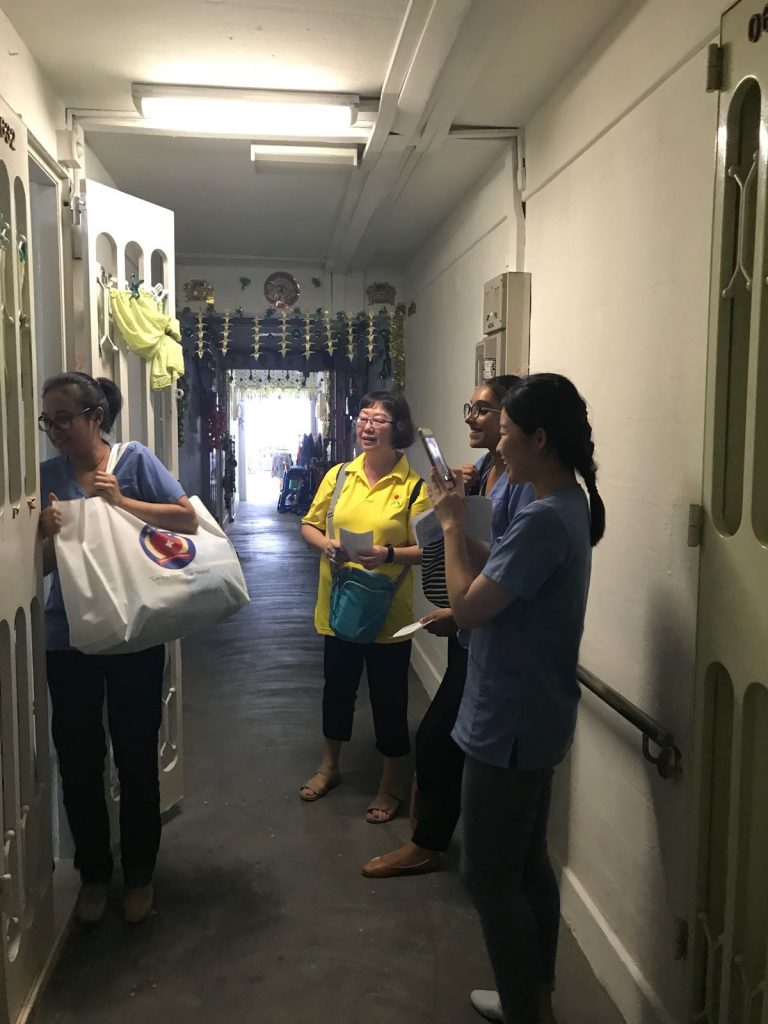 Many of these residents live in rental flats and two-room apartments which have dark and dreary exteriors, despite the daylight outside.
But as we knocked on doors, we soon discovered the bright souls who reside within, Mdm Lim, 85-year-old resident living with her son, who is also her primary caretaker. It is so heart warming to hear about their stories and to see how they demonstrate their love by caring for each other.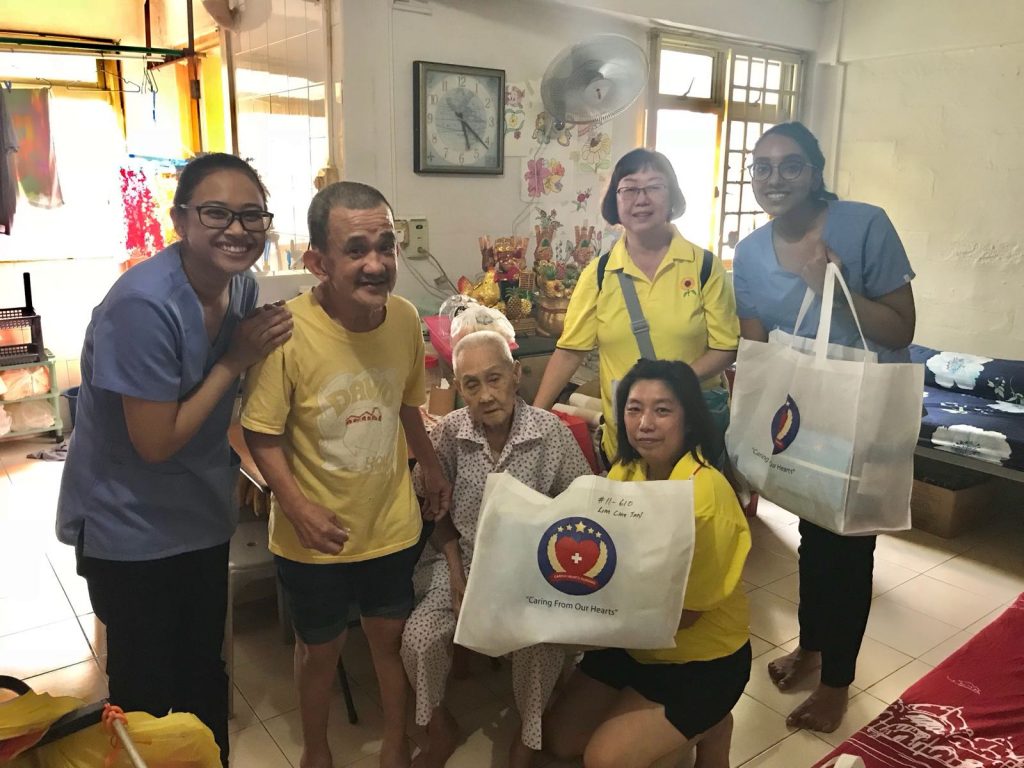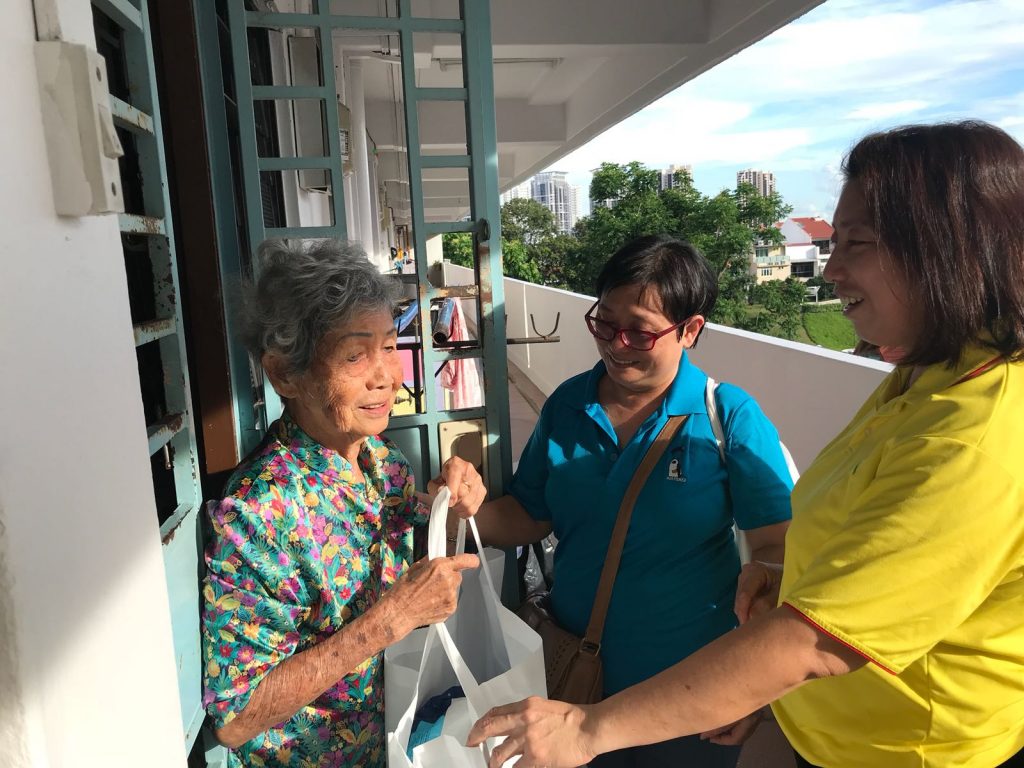 –
Struggling alone and dealing with the inability to function independently is never easy. Some residents live with family members, but some, unfortunately, live alone, receiving occasional visits from their children. Unable to venture out on their own for food or groceries, they rely on social help for day-to-day meals and supplies. We were heartened to bring some warmth to this oft-neglected section of our community, and assist them through our donations.
We would like to take this opportunity to thank those who made it possible: our volunteers from Bedok Orchid RC and Bedok Sunflower RC for graciously joining us on their precious Saturday afternoons. And also special thanks to our participating sponsor for the generous donation of a 1-for-1 match on every single TENA item donated by Caring Hearts.
In the many more outings to come, we hope to reach out to more elderly Singaporeans who may require aid, and catch up again with our friends to see how they've been getting along. Till next time! <3
– June 2018
With love, Caring Hearts.
Read More